Geology collection
---
Since the 1980s, the main focus of the geoscientific collection has been on the petrography of Proterozoic rocks, and since 2003 on the paleobotanical specimens of the Miocene, and since 2005 on the Oligocene volcanic rocks found in Upper Lusatia.
---
1. Petrographical collection
The petrographical collection comprises a total of 3,637 inventory numbers and an estimated 5,000 individual specimens. The focus of this part of the collection is on documenting rocks found in the district. For this reason, there are many hand rock samples of Proterozoic greywackes and granodiorites, as well as Variscan dyke rocks. In addition, since 2005 an increasing number of Rotliegend and Oligocene volcanic rocks have been added. The collection also includes Tertiary Elbe gravels and Pleistocene boulders.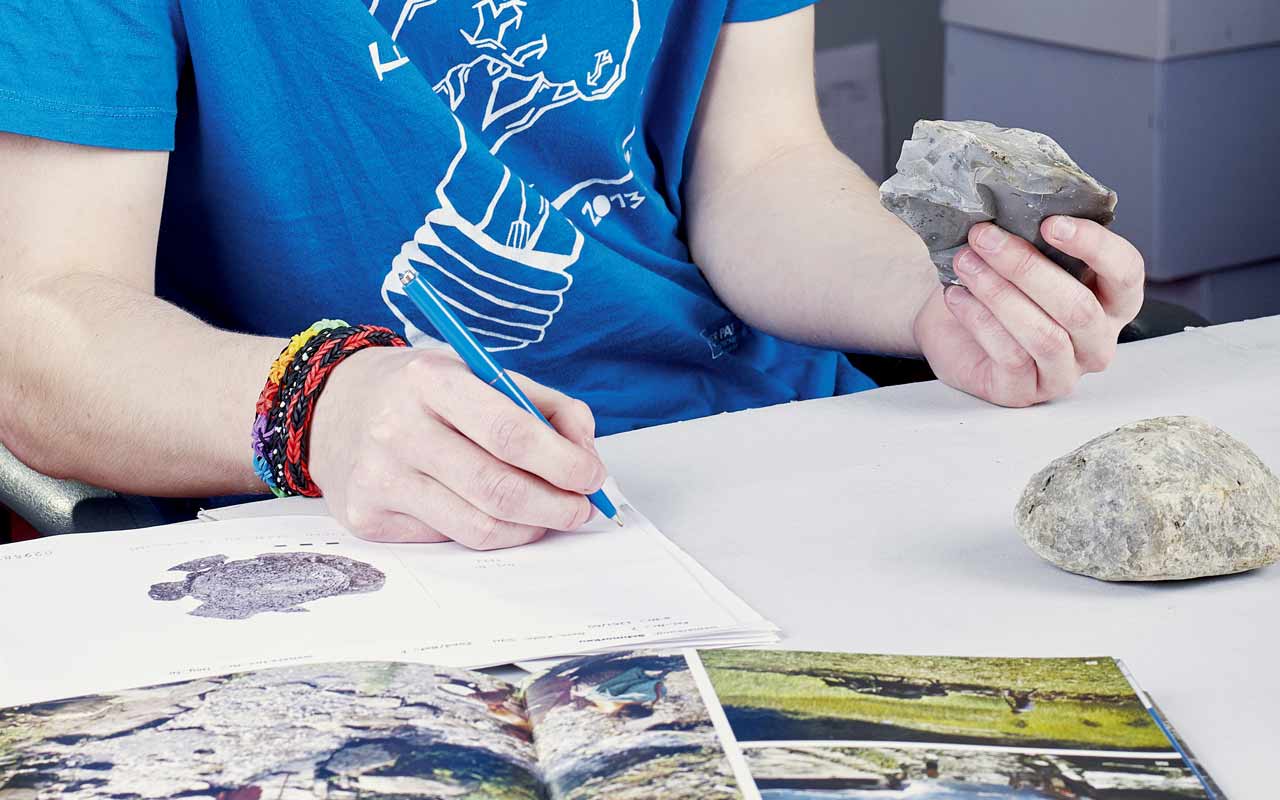 ---
2. Minerals collection 
With its catalogue of 1,362 items, the minerals collection is the smallest component of the geoscientific collection. This is because the regional geology of western Upper Lusatia is such that there are few mineral formations of note to be found. A large part of the collection consists of transregional reference specimens, most of which originate from private collections that have been donated or acquired.
---
3. Palaeontology collection 
Comprising 1,681 catalogued items, this part of the collection appears to be only slightly larger than the minerals collection, however, about 12,000 individual specimens are concealed behind the catalogue numbers. The bulk of the collection consists of palaeocarpic and phyllogenetic evidence from the Miocene, as well as a large number of xylites and lignites. A smaller portion of the collection consists of transregional paleozoological finds, most of which, however, were donated by private collectors.