Archaeology collection
---
Our main focus is on the continuous care and preservation of our own collection of 10,000 objects from the prehistoric and early historic periods. Another major component of our archaeologists' daily work involves handling the archaeological collections of the Bautzen district, supervising the many volunteers and heritage conservationists, without whom many finds would remain overlooked, enquiries from the public as well as ongoing research projects.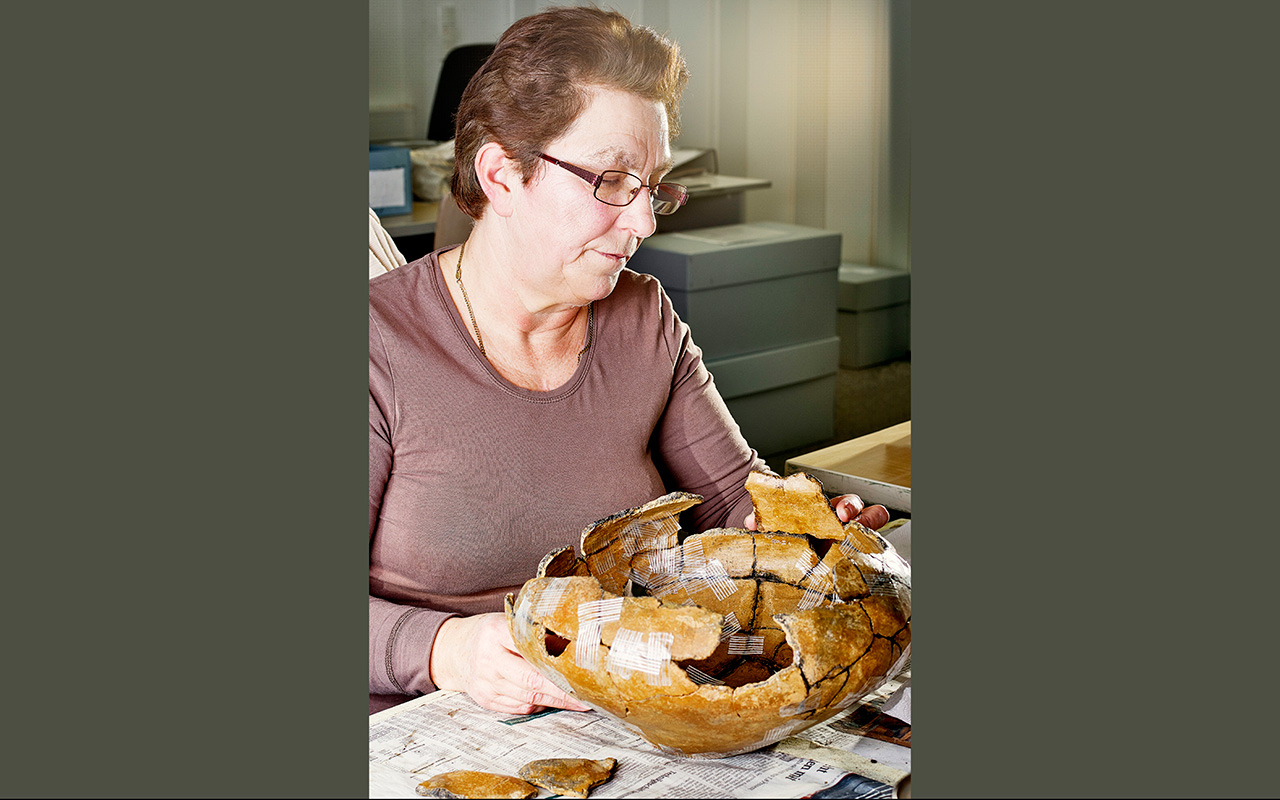 Neighbouring museums in the district also have large collections, but as they do not employ archaeologists, the majority of the finds remain largely unprocessed. For this reason, since March 2005, our museum has taken on the task of systematically recording these collections with the support of the Centre for Work and Social Affairs and making them accessible for further research. The number of objects handled has grown steadily to more than 22,000. The work includes cleaning, reconstruction, drawing as well as photographic documentation and scientific discussions. The new findings are merged with related past records in the database and are thereby prepared for exhibition and publication as far as possible.
One of our current research projects is focused on the Roman Period in Upper Lusatia (0 - 350/380 AD). The emphasis is on reprocessing older finds from this period as well as on recording and analysing new sites. One of the objectives of this project is to fill in the gap in research carried out so far and to shed light on what was a previously poorly understood period in the history of settlement in our region. To what extent did the Marcomannic Wars have an effect on population movements; was Lusatia a regular settlement area, an "empty area" (according to Caesar, border areas between the different tribes) or only a transit area?